Hartford is home to one of the most competitive job markets on the East Coast.
While there are plenty of jobs available, there are also plenty of excellent applicants, thanks to nearby Yale University. If you want to land the job of your dreams, it's essential to stand out from the crowd. That's why you need the help of a professional Hartford, CT, résumé writing service. At Spring Forward Résumés, we deliver top quality résumés and cover letters to job applicants, whether they're entering the workforce for the first time or making a career change. We specialize in entry-level résumés, transitional résumés, curriculum vitae, academic résumés, and more.
Why hire a professional writing service in Hartford, CT?
Hiring managers are busy people. Consider, for example, that the average hiring manager looks at your résumé for an average of 4 seconds before deciding – do you go in the small interview pile or into the recycling bin? A professional résumé writing service can help you achieve the former.
At Spring Forward Résumés, we know the specific skill sets hiring managers look for – and maximize your chances of making it to that first interview.
Searching for a job has become more competitive in general, especially with an increase of job hunting and recruitment online. Now, your résumé must be optimized for keywords that make sense to a prospective employer's applicant tracking system. Spring Forward Résumés' writing services optimize your résumé for search and help ensure that you make it into the small pile.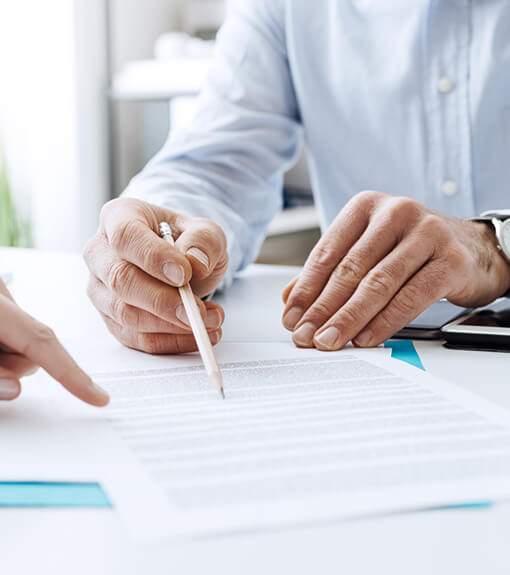 If your Hartford job search isn't turning up results, it's time to take the next step.
Make an investment in yourself and your professional career by hiring a résumé writer.
The job market in Hartford, CT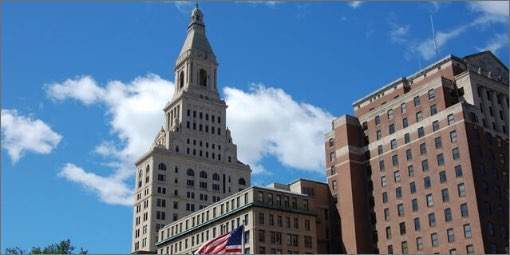 Looking for a job in Hartford has its benefits and its difficulties. You'll be relieved to know, for example, that the median pay is higher than the national average, at $56,870 (the national average is $48,320). However, the Bureau of Labor Statistics notes that unemployment in Hartford is higher than the national average, though a long range look at unemployment rate shows that it's decreasing in the metro area, just like the rest of the country.
One reason for the higher unemployment rate could be linked to Hartford, CT's top employers. Finance and insurance are two of the area's top industries for employment.  Hartford Financial Services Group has 12,100 employees alone, according to the Hartford Courant.
Health care is another large sector for employment, with more than 100,000 employees. Hartford Hospital has around 5,000 employees, while St. Francis Medical Center employs another 2,900. Hartford is also home to pharmaceutical company branches for Pfizer and medical device leader Boehringer Ingelheim.
The Hartford job market is attractive to locals and outsiders alike. According to a recent study from WalletHub, a personal finance site, Connecticut is one of the best places to find a job based on two factors: the job market and economic environment. The job market looks at the number of job openings, employment growth rate, and outlook in the area, while economic environment considers commute time and salary. Connecticut ranked 32 for job market, but 12 for economic environment. This echoes what the Bureau of Labor Statistics says about the area job market: there are plenty of job opportunities available, but you'll have to stand out from the crowd to snag the career of your dreams.
Highest paying jobs in Hartford, CT
Much of Hartford's employment is centered around health care, finance, and other professional trades. It should come as no surprise, then, that many of the area's top paying jobs are also in these fields. According to the Bureau of Labor Statistics, the top paid professionals in Hartford are physicians, with specialties like anesthesiologists and surgeons claiming seven of the top 10 spots. The remaining spots are dentists, optometrists, and chief executives.
If you didn't go to medical school, have no fear – health care professions in the area pay higher than the national average. A nurse's aide, for example, can expect to make $21,000 to $30,000 a year. If there's no C-Suite experience on your résumé, a sales representative can make anywhere from $37,000-$79,000 a year in Hartford. A sales manager with experience can pull in an average of $136,860 a year.
How Professional Résumé Writing Helps You Land a Hartford Job
Hartford is a high paying, yet competitive job market. If you want to land a job here, you'll need help from a professional résumé writing service.
We have more than 15 years of experience in professional writing and editing services, which we use to create professional and engaging résumés that highlight your relevant skills and experience. We serve individuals from all occupations, from those seeking entry-level employment to those seeking an industry change after years of experience. We're constantly learning more about the evolving best practices of résumé writing, so your professional documents will stand out from the crowd.
At Spring Forward Résumés, we understand that no job search is the same. That's why our solutions are completely customizable. We start with an in-depth consultation, during which we learn more about your career history and goals. We use this information to construct a detailed résumé that we tailor to your particular goals and objectives. Creating a professional résumé is more than just putting together a written document – it's creating the basis of your professional brand.
Let Spring Forward Résumés
help you land the job of your dreams.
Together, we can put your best foot forward.
Résumé writing services will help prospective employees see you in the best possible light. We help you market yourself, get on a recruiter's radar, and open new professional doors. Check out the possibilities and see for your self by viewing our client testimonials.