Why Invest In Professional Résumé Writing Services?
It's your ticket to financial security.
Simply put, if your résumé, cover letter, and LinkedIn presence are working, so are you. That's why a résumé and cover letter are the most financially viable documents you will ever own. If you're not getting interviews, or if recruiters aren't noticing you on LinkedIn, it's time to look outside for help. Investing in our professional résumé writing services will be the smartest thing you've ever done for you career. A quality résumé, attention-grabbing cover letter, robust online LinkedIn presence, and strategic company targeting are absolutely critical for today's modern job search.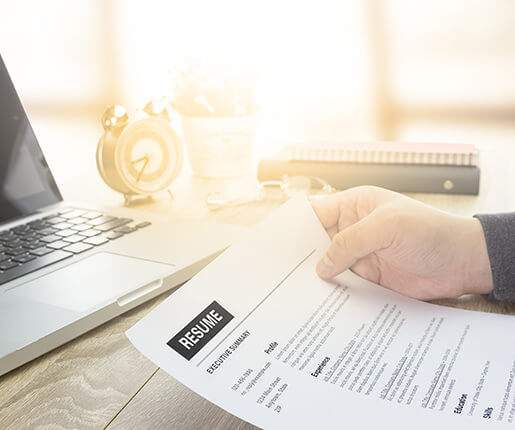 We realize that there are many choices when considering a résumé service and career coach, and while we can certainly show you our five-star reviews and testimonials, we understand the personal impact of such a huge decision. After all, your future is at stake, and that's something we will never take for granted.
The average person loses $962 for every week of job hunting.
If you're not getting anywhere with your job search, if you feel stuck in place, then it's time to invest in yourself. We can help.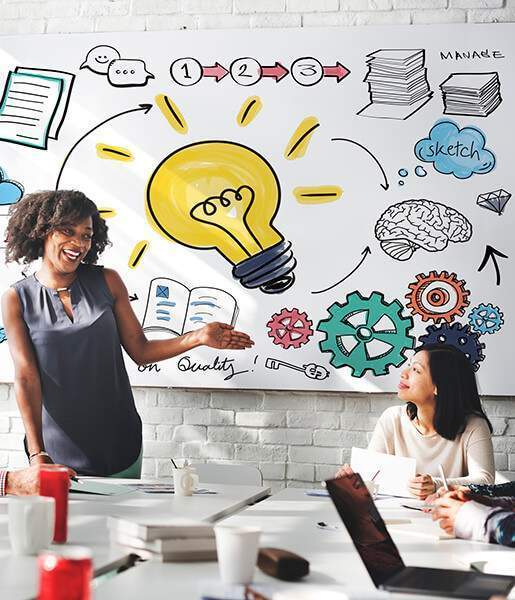 How Do Résumé Writing Services Work?
At Spring Forward Résumés, we don't just take your information and dump it into a template. We get to know you on both a professional and personal level. We will use these tools to build your personal brand through in-depth conversations around your goals, some fun exercises to see how you think, and an honest assessment of your likes and dislikes. Clients tell us all the time that they feel more confident in their accomplishments and abilities after working with us!
We are honored to work with every person who comes through our doors. We know what it's like to be out of work, looking for a job, laid off, unemployed, underemployed, starting over, or needing to make a change. We understand you may feel overwhelmed with today's technology, and have no idea how to start looking for a job. It all starts with a properly written, compelling résumé. That's why we've developed a proven process to gently encourage you to tell us about your dreams, and work with us to put them on paper.
Consultation
When you meet with us, we'll ask not only about your current line of work, but what your passion is. Our experts will listen, without judgment, and ask you to truthfully answer one central question: if you take everything else out of the equation (job frustration, family concerns, financial security) – what is your ultimate dream career? You might be surprised at what can be uncovered when you let go and follow the heart.
Give us your free thoughts, no matter how scattered. We'll sift through it all and put it down on paper in a way that makes sense for you, your goals, and your future employer.
Conceptualization
Once we get an idea of your career goals and dreams, we get to work by designing your new documents based on your needs and objectives. We provide a format that automated applicant trackers, and human eyes, can easily read.
Our keyword optimized résumés, with the right sections, industry buzzwords, and career-building stories, are proven to get results. We'll arrange everything so that your best professional self shines through to hiring managers.
Be one of the 5% who get an interview out of a sea of candidates!
Customization
After putting together your documents, we tailor them to your specific situation, whether you are (or want to be) a project manager, CIO, marketing director, banker, professor, healthcare administrator, lawyer, or anything in between.
That means a college student is not going to have the same résumé elements as an executive.
We don't use templates, and we write every single document from scratch. So you get a custom résumé that is written uniquely about you, and speaking only for you.
Completion
Upon your review, we'll work with you on any revisions until you are happy.
Spring Forward has never had a project that we could not complete. We pride ourselves on our customer service and satisfaction! Check out our testimonials and great reviews! We're confident in our ability to help you and will do everything we can to make you sure you are pleased with our services.
Professional résumé writing services market you, let recruiters know you exist, and open the doors to new opportunity. With our caring approach, you'll be your best professional self.
Are You Visible To Recruiters Online?
Today, even with an awesome résumé and cover letter in hand, that's only one part of the job search process. With 98% of recruiters using social media to find and verify candidates, and up to 80% of jobs found through networking, your presence on LinkedIn is a vital part of today's job search. We are masterminds behind expertly written LinkedIn profiles for every level from those just starting out to C-suite executives, in every industry from administrative to technology.
There are many considerations to creating the perfect LinkedIn profile. A professional photograph, carefully crafted title, and content that is curated with your personality in mind are the markers of a successful online résumé.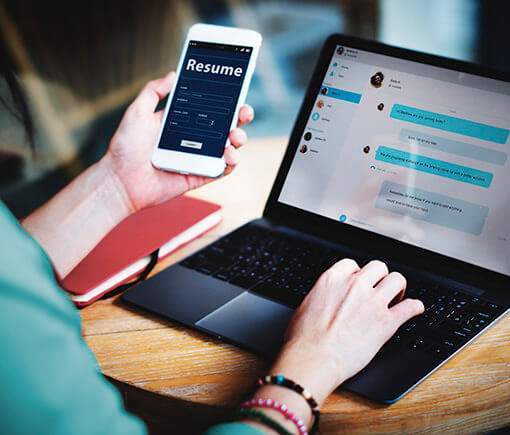 Spring Forward does more than just paste your résumé into LinkedIn. We spend several hours reading through notes taken throughout the development process that tell us, in your unique voice, exactly who you are. We look at jobs and careers you're interested in, companies you'd like to target, and what you ideally, truly want. From there, we create a strategy for an optimized, profile that will help you land your dream job. LinkedIn is a professional search engine for recruiters – so you need to be sure you "feed" them what they want!
With our LinkedIn services, we show you how to:
Create a cleverly crafted title that puts heavily searched keywords right into the top of your profile.
Understand what "keyword density" means, and how to leverage it to your best advantage.
Use categories for projects, courses, certifications, and more that enhance your searchability.
Research groups to join for networking and discussion to help you build valuable connections.
Brainstorm ways to reach 60% or more of your followers, in just a few minutes a day.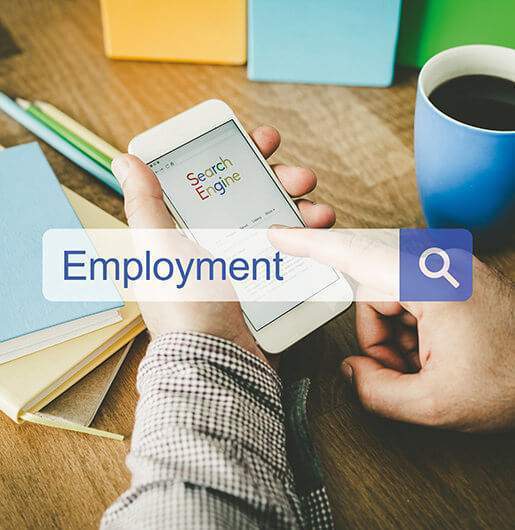 What's New With Today's Hiring Process?
Navigating The Technical Job Search
The world of recruiting is being disrupted with constantly changing and improving technology. Compared to even five years ago, the rise of mobile hiring apps, virtual interviews, jobs posted on Twitter, Snapchat and LinkedIn, and having corporate statistics readily available with a quick Google search, means there's no excuse for being unprepared.
Even with a fantastic résumé, cover letter, and LinkedIn at your disposal, applying for a position is just the beginning of a carefully managed job search process. Hiring managers these days receive an average of 100 applications for one job. In order to stand out before, during, and after meeting with a company, it's imperative that you are well-versed in behavioral, technical, and panel interviews.
We realize the emotionally daunting task that is the hiring process. It can feel like you fill out application after application, go on interview after interview, and keep hitting a brick wall. That's why we have your back every step of the way. With our career coaching, Spring Forward Résumés offers cutting-edge training on the latest interviewing techniques and trends.
Interviewing Best Practices
Maintaining good posture and appearance to look poised and confident.
Learning how to answer basic questions to help guide the interviewer through your résumé.
Knowing where to find relevant company information and how to apply it to your experience.
Determining the company's culture, the right way to dress, and how to show that you'll fit in.
With our video interviewing process, you'll record yourself while answering real-life questions that might be asked for the job you're targeting. We'll review the recording, and you'll receive detailed, written feedback from us on how to improve. Our clients rave about this program and have reported getting more second-round interviews and offers!
Support Beyond The Hire
Once the initial excitement of a job offer fades, you might be left wondering: what about when you actually start? At Spring Forward, we firmly believe that you are your own best professional advocate. We offer tailored, ongoing career coaching programs from onboarding as a new hire, to getting promoted. We will help you become a subject matter expert in your field, build credibility, and use your knowledge to market your employer and yourself so you can advance your career by leaps and bounds.
We'll work with you one on one as your career develops, checking in at regular intervals to review training, progress, employer notes, and more to create and refine a strategy that continually fuels your success.
Need Help With Other Writing Projects?
Having won awards for business writing and editing, we are pleased to offer professional corporate services such as blog and article writing, proposal management, contract drafting and review, press releases, reports, case studies, white papers, social media content, and more. Get in touch today for an exact quote on these services. We can accommodate any project size or budget!